The following is a list of officially recognized affiliates and friends of this wiki, our official social networking branches as well as our Battlefield Wiki colleagues in other languages.
Official Affiliates and Friends
Online Affiliations/Friendships
External affiliates should generally be in either of 3 categories - user-created content, journalistic commentary or official source. Such affiliates should always be associated with the Battlefield series. Typically, we approach external sites about partnerships, rather than the other way around. But if you want to add your site to our list, feel free to contact an administrator.

Wikia Affiliations/Friendships
Wikia affiliates should generally be associated with either the Battlefield series, or part of the wider Wikia Gaming community. If you want to add your site to our list, feel free to contact an administrator.

Battlefield Wiki In Other Languages

•

•

•

•

•
•
•


If you know of another language variant of Battlefield Wiki that is not listed above, please bring it to the attention of an administrator.

Official off-site activities
Battlefield Wiki has an official email account, and has official accounts on major social networking sites. In addition, we operate our own RSS news blog feed.
| | | | | | |
| --- | --- | --- | --- | --- | --- |
| We have an official account on Twitter | | We have an official YouTube Channel | | We also have an RSS feed, so you can keep up to date with the latest Battlefield news from our blogs | |
| | |
| --- | --- |
| | Any official correspondences with the site that are not made on the wiki itself should be made through the site's official email account - thebattlefieldwiki@gmail.com |
Account access
All site members may apply to help run our official off-site accounts. Email the site's official email requesting access permission and, if accepted, you will be emailed the relevant account information.
The following users have been granted the username and password for the official accounts on Gmail, Twitter, YouTube and Facebook:
Rules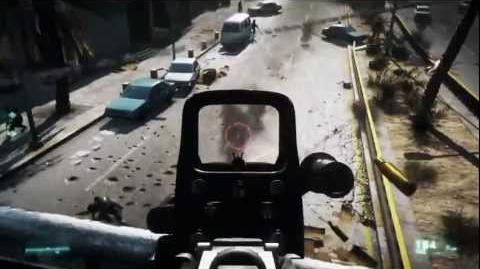 All rules regarding conduct on Battlefield Wiki apply on our accounts elsewhere, both to account users and visitors
You must not change the account information for any of the accounts without seeking permission and informing other account users
You must not disrupt or sabotage the accounts
Failure to properly behave will result in exclusion from the accounts and possible blocking here.
Special Facebook provisions
Facebook pages are tricky. It's easier to operate a page via your personal Facebook account than using the official site's Facebook account. If you email the official site email, you can be added as a page admin using your personal Facebook account.
Former YouTube Channel
Our original YouTube Channel, OfficialBFWiki, can be found here. This channel is no longer in use, and any projects enacted there are currently outdated, but feel free to still browse the videos there.
For the newest content, be sure to subscribe to our current channel, The Battlefield Wiki.
Community content is available under
CC-BY-SA
unless otherwise noted.