Beyond Belief is a Codex Entry featured in Battlefield 1. It is unlocked upon witnessing the explosion of the mountain side in the chapter O Tutti Accoppati in the singleplayer mission Avanti Savoia!.
Transcript
Edit
EXPLOSIONS BEYOND BELIEF - FORGOTTEN BOOMS
Edit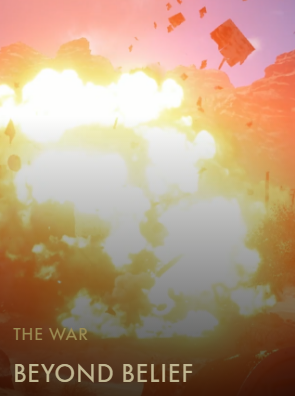 On several different fronts of the Great War, large quantities of explosives created scars that can be witnessed to this day. Entire mountains in the Italian Alps were shattered, and villages on the Western Front by the Messines Ridge were literally thrown into the air when massive quantities of dynamite exploded deep underneath the earth.
DAMAGE TO THE STATUE OF LIBERTY
Edit
Even in New York during the war in 1916, the "Black Tom" explosion shattered all windows on lower Manhattan, damaging the Statue of Liberty and waking up people as far away as Maryland. Approximately two million pounds of explosives in New York harbor was waiting to be shipped to the war when it exploded. German spies were immediately suspected. The blast equaled a 5.5 earthquake.
Community content is available under
CC-BY-SA
unless otherwise noted.