Currency is a gameplay concept used in the Battlefield series used to purchase in-game content.
Battlefield Heroes and Battlefield Play4Free
Edit
Valor Points and Credits are the in-game currency for Battlefield Heroes and Battlefield Play4Free respectively. They are used for unique character or weapon customization and are obtained by simply playing matches or the completion of specific actions.
Play4Free Funds is the premium currency system featured in both Battlefield Heroes and Battlefield Play4Free and superseded Battlefunds as of January 18, 2012.[1]
Unlike Valor points, Play4Free Funds allow are awarded immediately upon purchase and allow players to purchase in-game character customization in the place of valor points. They may also be used to obtain Valor points and credits faster.
Battlefield Hardline
Edit
Battlefield Hardline features in-game currency which is gained from performing gameplay actions (equivalent to XP from prior titles). Currency may be used to purchase weapons, gadgets, attachments, and skins, which have no predetermined unlock sequence.
Battlefield 1
Edit
Battlefield 1 features two types of currency, Warbonds and Scraps.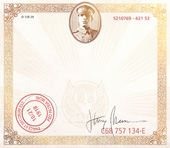 Warbonds are used to purchase weapons and gadgets in a manner similar to Battlefield Hardline. Warbonds are obtained from simply leveling up in multiplayer, with levels dictating the amount awarded. Upon purchasing all available content, Warbonds will stop being awarded.
If a player purchases any shortcut kits, he will still be rewarded with War Bonds when promoted. Any additional Warbonds above those needed to purchase remaining unlocks will be useless.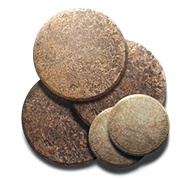 Scraps are used to purchase Battlepacks. They are mainly obtained through scrapping weapon skins, with the amount dictated by the rarity of the skin scrapped. Since the Spring Update, scraps can also be obtained daily through doing these things:
Playing one match for the first time gives 50 scraps.
Winning one match for the first time gives 25 scraps.
Being featured in the highlights for the first time gives 25 scraps.
The Spring Update also adds the Scrap Exchange, which allows players to directly purchase select skins, puzzle pieces, and Squad XP Bonuses using Scraps. Costs in the Exchange are higher than those of Battlepacks, but guarantee that specific item.
Achievement/Trophy
Edit
| Image | Name | Criteria | Achievement Points | Trophy Type |
| --- | --- | --- | --- | --- |
| | Warbonds | Earn 450 Warbonds in Multiplayer | 10G | |
Battlefield V
Edit
Two types of currencies are available in Battlefield V.
Company Coin
Edit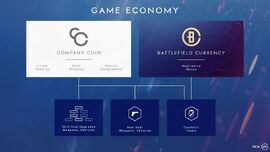 Company Coin, represented with the symbol
, is the main currency featured in Battlefield V. Company Coin is used to unlock weapon and vehicle specializations as well as cosmetic options for soldiers, weapons, and vehicles in the The Armory.
It can be obtained through the completion Of special and daily assignments as well as career progression. Once players reach career rank 50, they will be awarded 25
for every 1000 points obtained in a round.
Battlefield Currency
Edit
Battlefield Currency, popularly known as Boins, is the premium version of company coin. It was released on April 4, 2019 for purchase with real world money in currency packs online or at certain retailers.[2] Battlefield Currency can be used to obtain the following:
Currency Packs
Edit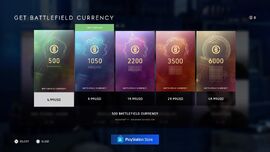 Starter Pack - $4.99 USD
Currency 500 - $4.99 USD
Currency 1050 - $9.99 USD
Currency 2200 - $19.99 USD
Premium Starter Pack - $29.99 USD
Currency 3500 - $29.99 USD
Currency 6000 - $49.99 USD
References
Edit
Battlefield V
Edit
There was a bug that did not award level 50 players with company coin after matches. It was fixed in two server updates in January 2019. All players that were affected by this bug were retroactively awarded company coin on January 24. 2019.
Boins were scheduled to release on January 17th, 2019. Due to the aformentioned glitch however, Boins have been delayed indefinitely from digital stores.
References
Edit
Community content is available under
CC-BY-SA
unless otherwise noted.