Farina Armor is a Codex Entry featured in Battlefield 1. It is unlocked by killing five enemies with grenades in the chapter O La Vittoria in the singleplayer mission Avanti Savoia!.
Transcript
Edit
THE FARINA ARMOR
Edit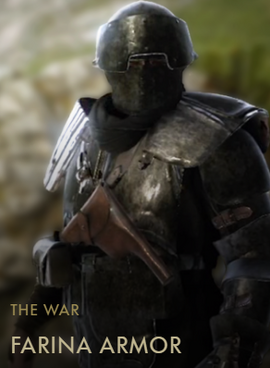 Artillery in the mountainous regions of the Italian front caused showers of limestone fragments which made the Italians quickly adapt the French Adrian steel helmet. The much heavier Farina trench helmet was another helmet issued to Italian assault engineers. In combination with more shielding body armor and sometimes even shields, these units mirrored the look of medieval knights in the first modern war.
The Italians developed more armored shields and body armor than most other combatant nations.
Community content is available under
CC-BY-SA
unless otherwise noted.