| | |
| --- | --- |
| | This article is a stub. It is short and in need of expansion. Why not help out? |
| | |
| --- | --- |
| | This article is currently under construction. It may contain little or inaccurate information. |

The GP-30 Obuvka ('Shoe'), is a Russian Under-Barrel Grenade Launchers for the AK and AN series of Assault Rifles. The main production version, the GP-25 has a different sighting system. The latest version the GP-30 is an evolved version of the GP-25, being lighter, easier to make, and easier to use.
Battlefield 2
The
GP-30
appears in
Battlefield 2
attached to the
AK-101
assault rifle used by the
MEC
. It is nearly identical to the
PLA
GP-25
as their only difference is their sighting system.
Battlefield: Bad Company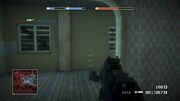 The GP-30 is used by the Russian Armed Forces in Battlefield: Bad Company on their AEK-971 and AN-94 assault rifles. It is useful for breaking down walls, against enemy infantry and light vehicles. The GP-30 reloads slightly slower than the M203.
Weapons of Battlefield: Bad Company
Assault rifles
Shotguns
Sniper rifles
Compact assault rifles
Light machine guns
Sidearms
Rocket launchers
Grenade launchers
Gadgets
Battlefield: Bad Company 2

The GP-30 reappears in Battlefield: Bad Company 2 equipped on the AEK-971 and the AN-94. It is identical in performance with the other grenade launchers, except that it is slightly faster to switch to than the M203.
Battlefield 3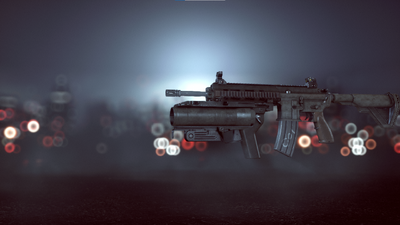 In Battlefield 3, the GP-30 is an underslung grenade launcher. If the M320 GL is equipped in conjunction with the Underslung Rail on either the AK-74, AEK-971, or the AN-94, it will be replaced with a underbarrel GP-30. It has the same stats as the M320 and shares its unlocks, and only differs in appearance and animations. Oddly enough, when you are killed by the GP-30, the white outline shown is that of the M320 grenade launching module itself. While this is likely only for cosmetic purposes, it also reflects the fact that an M320 could not be conventionally attached to most AK style weapons.
When the player attaches a M320 Buck to an AK-style weapon with an underslung rail, a GP-30 with Flechette rounds will be attached instead.