| | |
| --- | --- |
| | This article is currently under construction. It may contain little or inaccurate information. |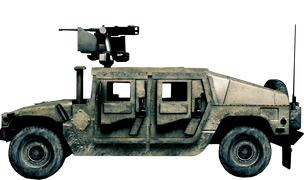 Land transport vehicles are ground vehicles primarily designed to transport soldiers around a map. Although not formally classified in the Battlefield series, they are often identified by their lack of passenger protection, low combat capability, and absence of Customization in later games of the series.
Land transports can be roughly organized:
Unarmed

Lack weaponry of any kind; often civilian in purpose.

Unarmored

Occupants are fully exposed, but may have mounted weapons for protection.

Fast attack vehicle (FAV)

Light vehicle featuring high mobility, typically unarmored.

Light armored

Protects occupants against small-arms fire, and may even sustain a hit from an anti-vehicle weapon.

Armored personnel carriers (APCs)

Heavy armored vehicles that are not suited for combat against other forms of armor.

Self-propelled artillery

Vehicles that carry artillery pieces but are vulnerable to other forms of armor.
Battlefield 2142
[
]
Battlefield 3
[
]
Unarmed

[

]

Unarmored

[

]

Light armored

[

]

APC

[

]
Battlefield 4
[
]
Unarmed

[

]

Unarmored

[

]

Light armored

[

]

APC

[

]

Self-propelled artillery

[

]
Battlefield 2042
[
]
Unarmed

[

]

Unarmored

[

]

Light armor

[

]