The Daring Ones is a Codex Entry featured in Battlefield 1. It is unlocked upon starting the chapter O La Vittoria in the singleplayer mission Avanti Savoia!.
Transcript
Edit
THE DARING ONES - THE ARDITI ELITE TROOPS
Edit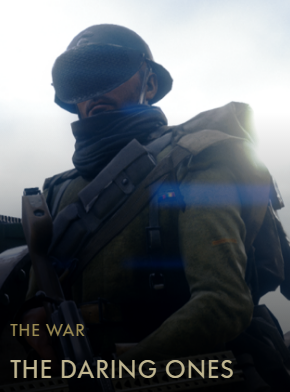 The Italian Arditi ("the daring ones") were recruited from the bravest and fittest soldiers of the Italian army to be specialized elite assault troops. Trained in hand-to-hand combat and close quarters assault techniques, their task was to follow closely in the wake of artillery bombardment and then aggressively engage the enemy, either raiding the trenches or paving a bloody gap for the main bulk of the assault.
The arditi were the fiercest and most feared of fighting men, true to their motto "O la vittorio, o tutti accoppati" - we either win, or we all die.
Community content is available under
CC-BY-SA
unless otherwise noted.