About Me
Edit
I am a gamer and otaku.
Emblem I used are made by shin01571.
My PC specs
Edit
My PC specs:  i7 4770k @ 4.0  16GB RAM  Radeon R9 290 
Monitor: EIZO Foris FS2333  Ke 
: Corsair K70  Mouse: Zowie Gear ZA13  Headset: Audio Technica AD900X 
Plane to upgrade:
Edit
Radeon R9 Fury
EIZO Foris FS2735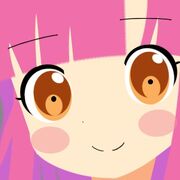 Twitch moments
Edit
http://www.twitch.tv/matimi0/v/8271279
@ 02:50:06
JSDF Dream Faction
Edit
Assault Rifle: Howa Type 89
Carbine/Compact rifle: Type 89 CQB Prototype
Battle Rifle: Howa Type 64
Machine Pistol: Minebea PM-9
Light Machine Gun: Sumitomo NTK-62
Anti-tank Rocket Launcher: Panzerfaust 3

Red Dot Sight
Edit
Hakko Panorama BED 24
Hakko Super Accura MK-2
Tasco MD-33/Propoint

Bushnell Holosight XLP

Japan Optics Ltd. ARF-1524

Tasco Pronghorn Riflescopes - 4x 32mm
Tasco Rimfire Riflescopes - 4X 15mm
Japan Optics Ltd. CO-F-IL-421
Japan Optics Ltd. BEP-L-IL-420

Type 10 Hitomaru Main Battle Tank
Mitsubishi Type 89 IFV
Type 87 self-propelled anti-aircraft gun
Maneuver Combat Vehicle wheeled tank destroyer
Fuji AH-1S Cobra Attack Helicopter
Mitsubishi UH-60JA Transport Helicopter
Mitsubishi F-2
Mitsubishi ATD-X Shinshin Stealth Fighter Jet

Taiwan (Republic of China) Army Dream faction
Edit
Assault Rifle: XT-97
Submachine Gun: MSR 9mm
Bolt Action Sniper Rifle: T93
Semi-auto Rifle: XT-98

Vehicles
Edit
M60A3 TTS  Main Battle Tank
CM-32 IFV
AIDC F-CK-1 Ching-kuo attack jet

Origin: ChronoZX1
Steam: ChronoXZ
PSN: KuronoX1
Community content is available under
CC-BY-SA
unless otherwise noted.