I'm a Trusted User here at the Battlefield Wiki.
Yes, my 1776th edit was on the United States page.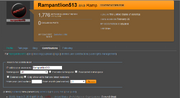 Intro
My name is pronounced "Ramp-ant-lion-Five-One-Three"
Current Projects
Revamping all BF1 map articles for all modes.
Fixing country pages
Adding photos to all BF1 weapons

All assault and medic primaries and pistols done except for: SMG 08/18 (both variants), General Liu Storm (maybe), Federov Optical, Farquhar-Hill Optical, and Hellriegal Defensive.
All universal pistols complete
Revisit old photos for touch-ups

Adding weapon skins to all BF1 weapons
Quotes
"There's a page in Wikia where the names of the banned are inscribed. We try to honor their feeble attempts of trolling us, even as their avatars fade from our memory. Those memories are all thats left, when the admins have taken everything else." -Unknown
"Do not do anything stupid. This peace of shit right there stole three nuclear devices from Russia, and sold them to a man called Solomon. Solomon's using the PLR. He has at least two targets, New York and Paris. He's using public transit to move the weapons. He's going to detonate the New York device at Times Square very soon. This cannot happen. We can avert war between our nations. Just two of us. No politicians. No money changing hands. Just two soldiers speaking the truth. Help me. Help me to do this. [Cole is heard entering the room] That's it I have to leave now. You don't shoot him, millions will die. [Cole Enters and shouts "GET DOWN ON THE GROUND!" and Blackburn shoots Cole, killing him.] Remember, do whatever you have to do to stop Solomon's plan." - Dimitri 'Dima" Mayakovsky.
"You want to know something funny? Even after everything you've done... I would have saved you." - Batman to Joker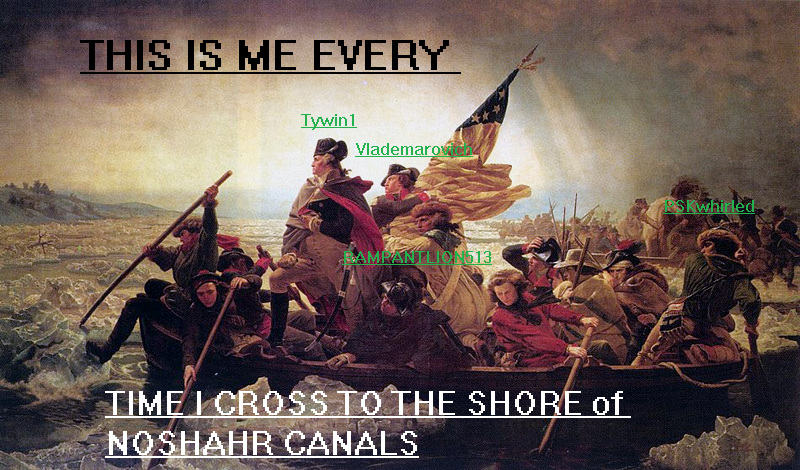 -Tywin1
"but the reason for that it can not help further it just conquered all the Americas just encase if it is furthered effected by the ice age at first the developers part was covered in ice but than it was recanonised saying it was just affected temperature wise but besides Alaska it was not covered in ice but just barely." - a FANDOM user.
Intro
I am Rampantlion513, long time user/lurker of the wiki. I am currently studying Aerospace Engineering. I love all things airplanes, so if you have a question or just want to talk, go right ahead. If you wanna take a trip down cringe road, just view the history for this page and look at what it used to be like.
Signature
Rampantlion513 Wanna Talk? What I have done
Favorite Maps
BF1943: Wake Island
BC2: Tied - Arica Harbor, Laguna Presa, Isla Inocentes and Port Valdez.
BC2 Vietnam: Hill 137
BF3: Caspian Border
BF3 BTK: Wake Island
BF3 CQ: Operation 925
BF3 AK: Alborz Mountain
BF3 AM: Epicenter
BF3 EG: Nebandan Flats
BF4: Flood Zone
BF4 SA: Caspian Border
BF1: Operation: Kaiserschlact
BF1 TSNP: Frontlines: Soissons
BF1 TSAR: Tsaritsyn
BF1 TuTi: Achi Baba
BF1 Apoc: Passchendaele
Friends
Holy shit, this is a trip back in time. Most of these guys are no longer active.
Community content is available under
CC-BY-SA
unless otherwise noted.