'''RussianEngineer'''

"PTFO, noob!"

Nickname(s)

"Rushun"

"R.E."

"RusEngi"

Appearance(s)
Rank

Affiliation
Weapon(s)

QBZ-95B, UMP-45, M249 SAW, QBU-88, M1911, M39 EMR, 93R, MK3A1, G3A3, AS Val, L85A2, LSAT, M240B, M40A5, Mk.11 Mod 0, P90, G53, AN-94, MP7, M5K, M417, .44 Magnum, MTAR-21

Status

Alive
RussianEngineer
Colonel RussianEngineer, commonly known as RE, is an RGF soldier who appears in Battlefield: Bad Company 2, Battlefield Play4Free, and Battlefield 3. Although he is Russian, he can only speak English and Spanish.
Biography
RussianEngineer is a 16 year old male, lives in Brockton, Massachusetts, and own an Xbox 360 for a console (@ McKilla1996 ) and is a average editor, as he only goes on just to chat and do research. He dosen't play Battlefield very often, but is a lv.30 Colonel in with at least one service star for most of the *weps*, aside from bolt action sniper rifles. He is also a very anti-exploit gamer (he likes to play fair) and dosen't play with overused guns (M16A3, AEK-971, M416). His top-rated weapon is the QBZ 95B, as he has 13 service stars with it.
Favorite Setups:
BFBC2:
Assault: HK M416- Red Dot Sight, Ammo Hip
Engineer: UMP-45- Red Dot Sight, Magnum Ammo
Recon: Type 88- Red Dot Sight, Expl Mk.2
---------------------------------------------------------------------------
BF3:
Assault: AN-94- PKA-S, Underslung Rail, Heavy Barrel
Engineer: QBZ-95B- Kobra, Laser Sight, Heavy Barrell
Support: LSAT- Holographic, Bipod, Extended Mag
Recon: M40A5- ACOG, Straight Pull Bolt, Laser Sight
All Kit: M5K- Holographic, Laser Sight, Extended Mag
Trivia:
You can find him also playing:
GTA IV: TBOGT, Saints Row 2, Midnight Club: LA, Gears of War, Rainbow Six: Vegas 2, BioShock 2, and not COD.
This user is a fan of Birgirpall, Cl1ntBeastwood, and Pwnstar4Hire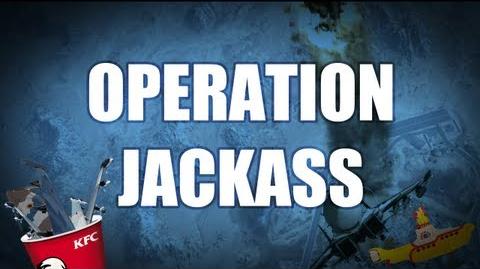 Community content is available under
CC-BY-SA
unless otherwise noted.