Goal: 54357.
Please come and vote for page classifications!
For the lulz, 10000th edit right here. SSDGFCTCT9(Talk)




03:13, May 16, 2011 (UTC)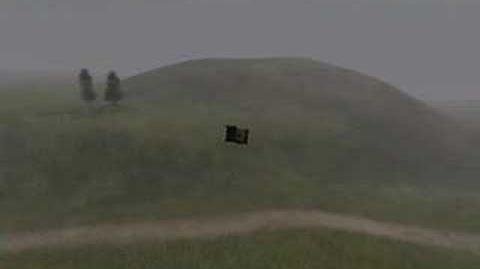 This is SSDGFCTCT9's home wiki on Wikia.
Hi. I'm SSDGFCTCT9, but you can just call me SSD. I'm a local admin and proud bureaucrat here. I overview much of the mainspace edits on the wiki, by viewing edits by others and making my fair share of edits too. If you need anything, I will help you as much as I can. Just ask!
Honestly, there isn't much else. My passions are languages, travelling and computer sciences. If you're interested, you can visit my Wikipedia page (User:SSDGFTCTC9) for some details.
Battlefield Wiki awards and commendations
| | |
| --- | --- |
| | Well, here we are. After a 5-0 vote, it gives me great pleasure, especially as your nominator, to announce you have been elected our first ever User of the Month for June 2010, and hence here is your award. Congratulations, you deserve it. - Bondpedia (Talk) 16:31, June 3, 2010 (UTC) |


I know you've already had one of these, but 5000 edits is really an unbelievable achievement. I suspect you're going to be the top editor for a long time to come!
Bondpedia (Contact • Contributions) 13:46, October 6, 2010 (UTC)
| | |
| --- | --- |
| | A second award, for your tireless work to the wiki and the mountains of work that you've done to change those templates. You deserve this tenfold times. |


Congratulations!
You have now been a continuous editor (and invaluable colleague) here for over a year, and that entitles you to the Veteran's Award
Well done and keep it up!
Bondpedia (Contact) [ ] 15:10, March 26, 2011 (UTC)
Music
I can enjoy a wide variety of music, ranging from classical to '80s pop, but I listen mostly to heavy metal, be it progressive, power or thrash (to an extent). The bands I listen to most are Judas Priest, Helloween, Gamma Ray, Iron Maiden, Dio, Black Sabbath, Scorpions and some others. Despite liking most music, I cannot stand modern pop, rap or techno, unless it has some sort of meaningful connotation to it, which the majority of those genres seems to lack.
Fooling around in BFV
Games
I've been playing video games on PlayStation consoles since I first started playing. I now have an old [bad-ass and fat] PlayStation 3 and I play on PSN when I have the time. I also have an old [crappy] PC.
PlayStation

PlayStation 2

PlayStation 3

Coolboarders 4
Crash Team Racing
Crash Bash
Spyro 2: Ripto's Rage!
Spyro: Year of the Dragon

Battlefield 2: Modern Combat
Kingdom Hearts 2
Shadow of the Colossus
Star Wars: Battlefront
Star Wars: Battlefront 2

Battlefield 3 pre-ordered

Assassin's Creed
Battlefield: Bad Company
Battlefield 1943
Battlefield: Bad Company 2
Call of Duty 4: Modern Warfare
Call of Duty: World at War
Call of Duty: Classic
Call of Duty: Black Ops
Civilization Revolution
Dead Space
Elder Scrolls IV: Oblivion
Fallout 3 (+ expansions)
Fallout: New Vegas
Killzone 2
Mirror's Edge
MAG
Operation Flashpoint: Dragon Rising
Pixel Junk Eden
PC

Games I want

Age of Empires II
Age of Empires III (+ Warchiefs & Asian Dynasties)
Battlefield 1942 (+ The Road to Rome, Secret Weapons of WWII & numerous mods)
Battlefield Vietnam
Civilization IV
Heroes of Might and Magic III
Heroes of Might and Magic IV
Heroes of Might and Magic V
Medieval II: Total War Gold Edition (+ numerous mods)
Rise of Nations (+ Thrones and Patriots)
SimCity 4
The Sims
Star Wars: Galactic Battlegrounds

Civilization V
Rome: Total War
Shogun II: Total War
Battlefield 3
Skyrim
Note: these are only games I own; I've played many many more.
Community content is available under
CC-BY-SA
unless otherwise noted.