Hi, I'm Rhem! This is my talk page, leave me a message if you want to, and I'll respond, and I'll also give you a cookie (joking :D). If you have personal messages try to contact me on: 

Notes:
Always remember to sign you message using the signature button or "~~~~".
Do NOT insult me or any other user on the Battlefield Wiki, or I'll report you.
Make your message short and understandable.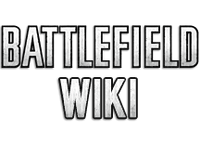 Welcome to the Battlefield Wiki, AK-28! Thank you for your edit to Crack the Sky
You may want to introduce yourself at Forum:New Users
New to the community? Your first stop should be the Community Portal, where you'll find helpful links about editing and the community - including our rules and our features
Questions? Feel free to ask on my talk page; I'm always happy to help.
If you need anything more, talk to an administrator or one of our trusted users
(identifiable by coloured usernames - gold/purple and teal respectively)
I hope you enjoy editing on the wiki, see you around!
- YuriKaslov (talk) 08:17, August 1, 2013 (UTC)
So, you're Iraqi...
Edit
Asalaamu alaikum, brother. Keep up the good editing!

PLR SoldierTalk

02:18, September 5, 2013 (UTC)
Re: A Question
Edit
Yes, I will definitely be getting GTA V next week. Super excited for it.

PLR SoldierTalk

18:49, September 10, 2013 (UTC)
Karkand // كاركند
Edit
Karkand is fictional, and it's actually spelled "كاركند" with the alef between the kaf and ra. This doesn't mean anything in any language.

PLR SoldierTalk

17:25, February 9, 2014 (UTC)
No clue, sorry. PLR SoldierTalk 17:32, February 9, 2014 (UTC)
Category edits
Edit
Hey man can you undo your category edits? I know you didnt know but the way it works is, for instance, all expansion pack of BF4 go under "Addons of Battlefield 4". Then "Addons of Battlefield 4" goes under "Addons". The pages themselves do not directly go under the page. Thats how it is for most of our categories. -- awyman13
(Talk/Work) 16:44, November 15, 2014 (UTC)
Re: Battlelog
Edit
I added you on Battlelog. :)

PLR SoldierTalk

13:06, December 4, 2014 (UTC)
Category Issues
Edit
It seems you may have accidently deleted categories in your edits here on the Wiki. Think you could go over them and fix any possible accidents such as what happened on Stinger. -- awyman13
(Talk/Work) 06:15, December 7, 2014 (UTC)
Re: Rollback/Trusted User
Edit
| | |
| --- | --- |
| | Done. You have been a great help to the wiki, keep it up! PLR SoldierTalk 06:27, January 25, 2015 (UTC) |
Username Color
Edit
The Wiki CSS was edited recently and there seems to be a coding error in it as it is extremely delicate. Its a tricky thing to do but Ill try and see If I can do it real quick. -- awyman13
(Talk/Work) 04:03, February 8, 2015 (UTC)
Looks like Awyman took care of it for you. :) PLR SoldierTalk 22:32, February 9, 2015 (UTC)
I was finally done editing the Bronco page and it ended with an edit conflict -_- -- awyman13
(Talk/Work) 17:04, March 22, 2015 (UTC)
Community content is available under
CC-BY-SA
unless otherwise noted.