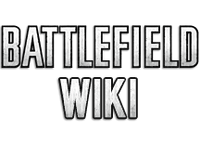 Welcome to the Battlefield Wiki, Austin5098! Thank you for your recent edits
New to the community? Your first stop should be the Community Portal, where you'll find helpful links about editing and the community - including our rules and our features.
Questions? Feel free to ask on my talk page; I'm always happy to help.
If you need anything more, talk to an administrator or one of our trusted users
(identifiable by coloured usernames - orange/gold and teal respectively)
I hope you enjoy editing on the wiki, see you around!
- Slopijoe (talk) 01:16, April 18, 2018 (UTC)
I obtained all those weapon images from the BF1 Companion. An update to the site now prevents weapon renders from showing. -- awyman13
(Talk/Work) 01:57, April 23, 2018 (UTC)
Community content is available under
CC-BY-SA
unless otherwise noted.