Thanks for the edits! CruzDude {Talk} {Contributions}

04:08, June 27, 2010 (UTC)
Welcome aboard
Edit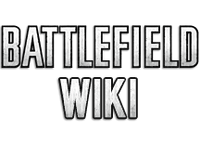 Welcome to the Battlefield Wiki, CoD addict! Here's some tips on how you can help:
Questions? You can browse through the forum, or alternatively, ask on my talk page; we're always ready to help.
I hope you enjoy editing on the wiki, soldier!
- Bondpedia (Talk) (Contributions)

15:26, June 27, 2010 (UTC)
What is that for? Yuri(Leave a message!) 01:02, April 26, 2011 (UTC)
Oh. I was just confused; you didn't leave any explanation.

Yuri

(

Leave a message!

) 01:18, April 26, 2011 (UTC)

Eh, it doesn't matter. Usually, though, when people message me they expect a response, and I wasn't sure what to say...

Yuri

(

Leave a message!

) 01:30, April 26, 2011 (UTC)
Hi cod addict
Edit
Haven't talked to you in a long time, lol. Йура

01:47, September 15, 2011 (UTC)
Hmm, I dunno about PGB. He's a confirmed troll and sockpuppet abuser, but he still hasn't done anything wrong since the lift of his global ban...
And as for BF3, well I'm going to get it; I was convinced it'd be a good game since I played through the alpha.
And what about you?

Йура

01:52, September 15, 2011 (UTC)
PGB was also decently kind to me as well, though this little stunt was taking it a bit too far in my opinion. Which makes me think, that sockpuppet should be permabanned.
My PC isn't going to be good enough to run full-fledged BF3 (it was barely good enough to withstand the alpha), so I'm probably going to get it (and Skyrim) on the PS3, since I know that'll work. I, too, however, prefer PC gaming to console gaming.

Йура

02:08, September 15, 2011 (UTC)
Is your birthdate on July 4 supposed to be a joke or something? Sorry to come off as a little rude, just a little curious. Charcoal121 02:02, December 14, 2011 (UTC)
Do you have BF3? If so, what's your Battlelog username? Йура

23:44, December 23, 2011 (UTC)
I haven't seen a wiki revolving around Respawn Entertainment, and their upcoming title. If there is not a wiki based around that, would you want to help me form one? I mean, if their game is a hit, and is the "CoD killer", a wiki about Respawn and/or their series would attract a lot of attention, and could be fairly popular. Charcoal121 00:31, February 16, 2012 (UTC)
Do you think the wiki should be formed if Respawn's next project is revealed at E3 '12? I mean, I wouldn't imagine why it wouldn't, Respawn's title is supposed to come out in march of 2013. Charcoal121 01:30, February 21, 2012 (UTC)
What's up bro?
Edit
Йура

01:53, March 8, 2012 (UTC)
Community content is available under
CC-BY-SA
unless otherwise noted.