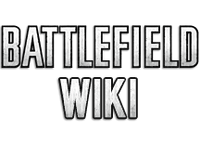 Welcome to the Battlefield Wiki, Deniedoperative! Thank you for your edit to Skid Loader
You may want to introduce yourself at Forum:New Users
New to the community? Your first stop should be the Community Portal, where you'll find helpful links about editing and the community - including our rules and our features
Questions? Feel free to ask on my talk page; I'm always happy to help.
If you need anything more, talk to an administrator or one of our trusted users
(identifiable by coloured usernames - gold/purple and teal respectively)
I hope you enjoy editing on the wiki, see you around!
- -- PresidentEden78 (Talk) 07:06, December 25, 2011
Make sure we don't have a page for the same content before you create it. Raven's wing 08:50, March 11, 2012 (UTC)
The problem is Wikia's search algorithims. I searched "Close" then "Quarters" then "Close Quarters" but it did not show up. I didi not realise you had to type Battlefield 3 in front. Wikia really needs to fix that.Deniedoperative 06:00, March 13, 2012 (UTC)
Question
Edit
What's the source URL for this?

New Orders - Edit At Will



17:37, March 11, 2012 (UTC)
[1]. The Battlefield blog is a respectable site. Deniedoperative 06:02, March 13, 2012 (UTC)
Community content is available under
CC-BY-SA
unless otherwise noted.