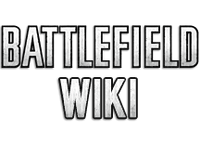 Welcome to the Battlefield Wiki, Pinoyriccochet! Thank you for your recent edits
New to the community? Your first stop should be the Community Portal, where you'll find helpful links about editing and the community - including our rules and our features.
Questions? Feel free to ask on my talk page; I'm always happy to help.
If you need anything more, talk to an administrator or one of our trusted users
(identifiable by coloured usernames - orange/gold and teal respectively)
I hope you enjoy editing on the wiki, see you around!
- PLR Soldier (talk) 14:34, March 13, 2014 (UTC)
PS3 huh?
Edit
Hi man! My name is Hyper and I saw on your profile page you play on PS3. So do I! Feel free to add your name to the PS3 usergroup. You can add me on PSN if you want! (details on the page). Also, take a look at our platoon on Battlelog here.
If you got any problems concerning our platoon or PS3 user group, ask me, Tywin or Austin. If you got any problems editing ask Austin, PLR or Alex. Hope you have a great time!
Kind regards,
-- Hyperborrean22Talk 11:19, March 22, 2014 (UTC)
Re: How?
Edit
When leaving a message/editing, just go into source mode and use <gallery>***</gallery>, with the image file names in place of the asterisks. Example: <gallery>USA flag.jpg</gallery>.

PLR SoldierTalk

16:52, April 14, 2014 (UTC)
Please try to reduce the number of edits on a page consecutively. Use the preview button to check for possible mistakes. -- awyman13
(Talk/Work) 19:41, April 15, 2014 (UTC)
Image Licenses
Edit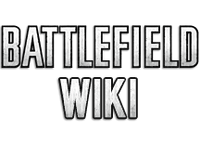 It seems that one or more of your images that you have uploaded lack proper licensing, please license these images or they will have to be deleted.


If you do not know how to license images, please provide the source (URL) of where you took the image from.
Please consider reading the Battlefield Wiki Copyright Policy before uploading in the future.
Here is a list of your Images that require proper licensing:

Your Files (Click Here)
Please license your images. If you need assistance, let me know. Thanks!

PLR SoldierTalk

18:49, April 21, 2014 (UTC)
Not at all! The maximum punishment possible for unlicensed images is that they would have to be deleted. PLR SoldierTalk 14:08, April 22, 2014 (UTC)
Do NOT make any blog or forum posts that are not relevant to the Wiki or BF. Any not relevant will be deleted on sight. -- awyman13
(Talk/Work) 16:59, April 24, 2014 (UTC)
Remove Category
Edit
Remove the Template Category from your userpage. -- awyman13
(Talk/Work) 17:06, April 25, 2014 (UTC)
Community content is available under
CC-BY-SA
unless otherwise noted.