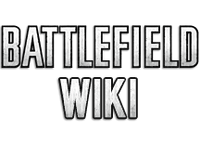 Welcome to the Battlefield Wiki, RC-0407! Thank you for your recent edits
New to the community? Your first stop should be the Community Portal, where you'll find helpful links about editing and the community - including our rules and our features.
Questions? Feel free to ask on my talk page; I'm always happy to help.
If you need anything more, talk to an administrator or one of our trusted users
(identifiable by coloured usernames - orange/gold and teal respectively)
I hope you enjoy editing on the wiki, see you around!
- Nayhem (talk) 17:59, October 22, 2017 (UTC)
Edit Quality
Edit
Thank you for your recent edits to the wiki. However, many of these are lacking in quality and have been removed by other users. We must ask that you review some of the Wikia Help articles to learn how to use basic features. I also highly encourage you to look at some of our other articles (as well as their source code) to get a feel for how information is presented. I have been working on documenting our Infobox templates—we rely on these heavily, so learning their structure will help your edits add to the wiki, instead of standing out by their poor appearance. If you have questions or suggestions to add to a page, it may also be wise to discuss these in an article's Talk Page rather than striking forward with a hasty edit. Thanks in advance! — Nayhem (talk) 06:42, October 30, 2017 (UTC)
Community content is available under
CC-BY-SA
unless otherwise noted.