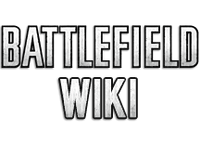 Welcome to the Battlefield Wiki, RandomCanEHdian! Thank you for your recent edits
New to the community? Your first stop should be the Community Portal, where you'll find helpful links about editing and the community - including our rules and our features.
Questions? Feel free to ask on my talk page; I'm always happy to help.
If you need anything more, talk to an administrator or one of our trusted users
(identifiable by coloured usernames - orange/gold and teal respectively)
I hope you enjoy editing on the wiki, see you around!
- Awyman13 (talk) 01:23, February 24, 2014 (UTC)
Warning
One or more of your recent edits to Hardcore were considered to be unacceptable and have been reverted. In accordance with our code of conduct, if you continue in your current trend, you will be blocked. Your co-operation is appreciated.
No edits about "realism". -- A2AContact 02:26, March 15, 2014 (UTC)
I dont know what you mean by "neglected" as the purpose of Hardcore is a lack of HUD to give it more realism. Also, contrary to what you said, the mode does tell players what killed them, just not where the person that killed them is at. On a side note, if you write words like neglected on pages then that is seen as a negative contribution and considered vandalism. Got me?  awyman13
(Talk/Work) 02:47, March 15, 2014 (UTC)
Community content is available under
CC-BY-SA
unless otherwise noted.