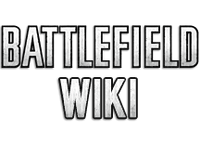 Welcome to the Battlefield Wiki, Razgriz470! Thank you for your edit to Type 95 SPAAA
You may want to introduce yourself at Forum:New Users
New to the community? Your first stop should be the Community Portal, where you'll find helpful links about editing and the community - including our rules and our features
Questions? Feel free to ask on my talk page; I'm always happy to help.
If you need anything more, talk to an administrator or one of our trusted users
(identifiable by coloured usernames - gold/purple and teal respectively)
I hope you enjoy editing on the wiki, see you around!
- Slopijoe (talk) 03:19, August 22, 2013 (UTC)
Similar Usernames
Edit
I noticed that you have a similar username to me. As I will also do, try to ensure that you are not confused by me. Razgriz GhostTalkContribsMeet you in Bandar Desert! 22:54, December 6, 2013 (UTC)
It shouldn't be a problem I mainly stay on the Ace Combat wiki but will do. Razgriz470 (talk) 02:35, December 8, 2013 (UTC)
Ah crap thank you, I completely forgot. I was thinking Air Force and Army Officer ranks as a Captain is an 0-3 in those branches. I feel even dumber because I work with the Navy every day :P. -- awyman13
(Talk/Work) 03:51, January 21, 2015 (UTC)
Community content is available under
CC-BY-SA
unless otherwise noted.