Welcome aboard
Edit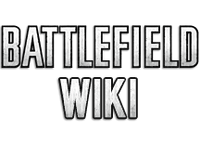 Welcome to the Battlefield Wiki, Th3 razor! Thank you for your edit to Battlefield 3 Here's some tips on how you can help:
Questions? You can browse through the forum, or alternatively, ask on my talk page; we're always ready to help.
I hope you enjoy editing on the wiki, soldier!
- -- Bondpedia (Talk) 15:35, 12 March 2011
Hi Razor. You've recently uploaded some images, but you did not license them. You will have to do so or they will be deleted. The images are File:185px-RSRcommander.jpg and File:Kane.gif. If you do not know how to license them, you can give me exact links to the pages where you found the images, and I'll do it for you. Best regards. SSDGFCTCT9(Talk)




20:16, April 16, 2011 (UTC)
Judging by the fact that you took off one of the images from your userpage, does that mean you won't be giving me the sources? Tell me now, so I don't have to remember later. SSDGFCTCT9(Talk) 20:44, April 16, 2011 (UTC)

You know what, just send it all to hell. I give up on pictures and licences and whatnot. Delete them and whatever else you have to do, mkay? Thanks anyways. Th3 razor 09:26, April 17, 2011 (UTC)

Ok then, thanks for telling me. SSDGFCTCT9(Talk) 12:47, April 17, 2011 (UTC)
I just like to say sorry for putting up a "thank you message" in the Battlefield 3 trivia because I had no idea that helmet was a reference to Dad's Army.
Prove it before undoing it
Edit
it does happen i hate to say that but you need to prove that in-game before you bring your edits on here okay.Dan67 14:09, April 3, 2012 (UTC)
Excusez moi? Please tell me what edits you're talking about before you ask me to do something. You talking about the medkit on chopper glitch/feature? That's already stated in the Battlefield 3 segment of Medkit which states, and I quote:
The medic kit can also be placed on and in vehicles allowing them to become moblile healing points.
I copypasted that directly, so there's no need to state that a medkit gets stuck on vehicles if the article already states "the medkit gets stuck on vehicles."
When I alter your other edits, it's mostly because they're unnecessary, irrelevant or I simply alter the grammar.
Thank you, and have a nice day. Th3 razor 14:25, April 3, 2012 (UTC)
I got off the pages now, but now i'm making a funny comic blog called Battlefield 3 Comic "Vodnik over".Dan67 14:47, April 4, 2012 (UTC)
Well, I wish you good luck with that. Th3 razor 15:23, April 4, 2012 (UTC)
Hey mate. I think I've once or more from you that you play Arma. Is it true? If so, what happens is that I bought out of the daily deal of Steam Summer Sale and I was looking for good servers and/or mods to play on. Could you recommend me some for me, please? Would be much appreciated! And we could try and play once in a while. ;) - Pedro9basket (talk) [


] 11:48, July 26, 2012 (UTC)
Community content is available under
CC-BY-SA
unless otherwise noted.